You are the happy owner of a patio, garden or any other outdoor area adjacent to your property. You would like to use it year-round, and rightly so! On fine days, a patio is a peaceful area that is conducive to relaxation. In the middle of summer, when the heat becomes intense, patios are less pleasant. Let's see how you can create shade for your patio to be able to use it even during the summer heat.
Create shade for your patio thanks to permanent installations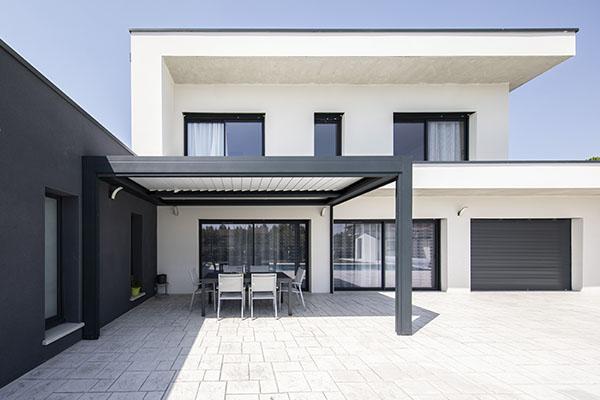 Among the solutions to create shade for your exterior, certain will bring character to your property. As this equipment is durable, they remain available throughout the year, regardless of the season and weather.
A pergola for elegant modern style
The pergola is the most complete type of installation. They enable you not only to create shade for your patio or part of your garden, but they benefit from a multitude of options. You can thus make your outdoor area a real living space! You will opt for an extension to your home by choosing a wall-mounted pergola. If you wish to be able to choose the location, a freestanding pergola will be perfect! Regardless of the type of pergola, you will be able to add a range of equipment. Practical and intelligent, they will bring it added value. Whether by adding lighting, heating, a picture window or a mist system, you will make your patio shelter a unique and personalised space. The high-end solution is to choose a bioclimatic pergola. Adjustable louvre pergola: the Bio+ bioclimatic pergola system. It combines performance, energy savings and efficiency. Its design adapts to any exterior and its adjustable louvres will enable you to master the natural elements.
An awning for outdoor protection on demand
An awning is a manual or motorised rolling canopy. It consists of an anti-UV canopy and two articulated arms. In addition to creating shade for your patio, it protects from the rain. An awning also enables you to cool the interior of your home by providing shade. Its width, between 3 and 7 metres, is adapted to patios both large and small. It should reach at least one metre more than the desired surface area of shade. If you install an awning with a reach of 4 metres, you will obtain shade for about 3 metres. Here are the three main types of fabric used for awnings:
micro-perforated fabric;
acrylic fabric;
polyester fabric.
Seasonal installations to shade your patio
We all know that a garden umbrella can create shade. But do you know the alternatives to classic umbrellas? They are all efficient and attractive.
The XXL garden umbrella
Whether offset or classic, they will provide your patio with shade and elegance. As effective as an awning, they are less expensive and can be stored during the winter season.
The sun sail
Perfect for small patios, they can be multiplied for larger spaces. You can thus place two or three side by side to enlarge the shaded area. They are installed with a pegging system or masts.
Large curtains
Large curtains will give your patio bohemian style while creating a shaded area.
Retractable sails
Similar to an awning, a retractable sail is a sliding canopy with a extra touch of originality. It is attached to steel cables to slide according to your needs.
The natural option: guaranteed shade!
You can attach nets all around your patio and train plants to climb them. Planting a deciduous tree next to your patio will bring a pretty touch of greenery as well as a shaded area during certain hours of the day.
Our pergolas to shelter your patio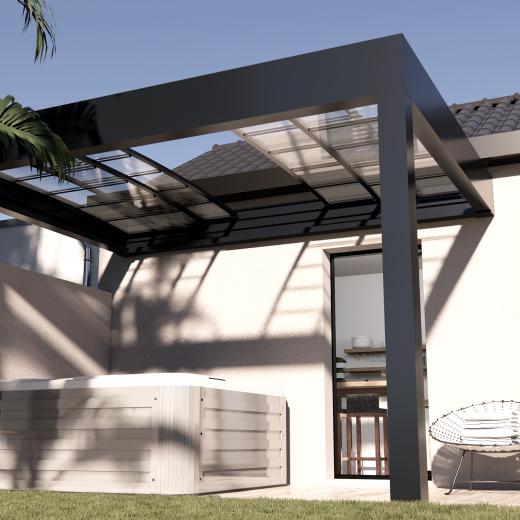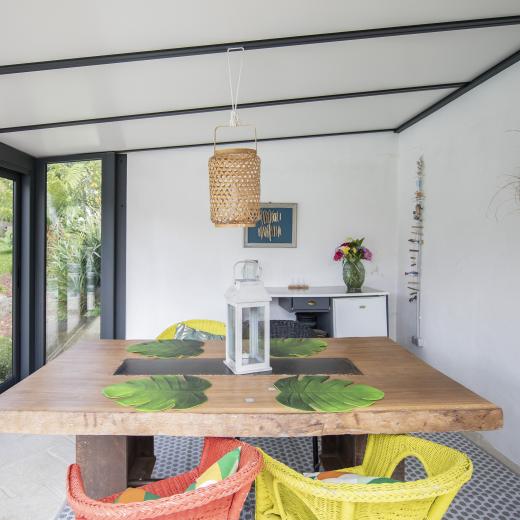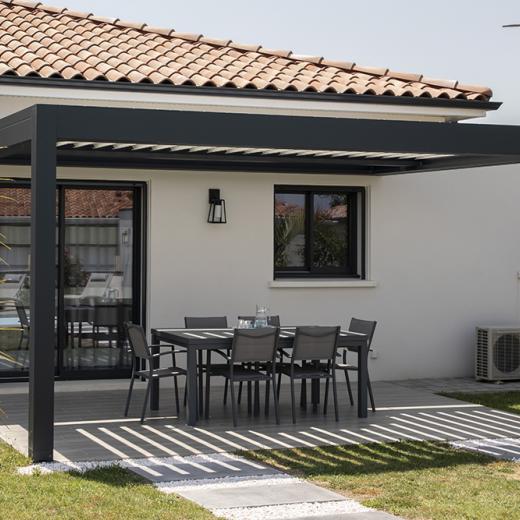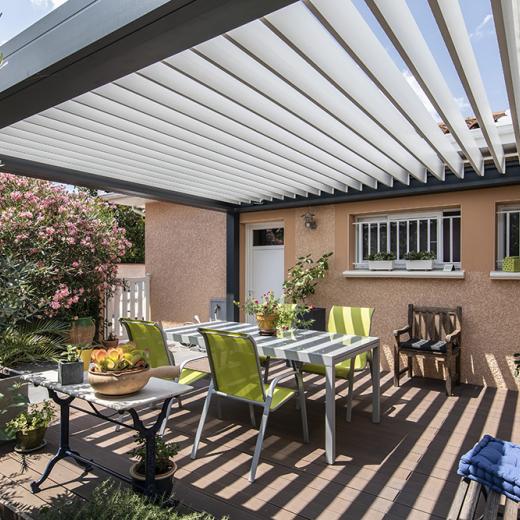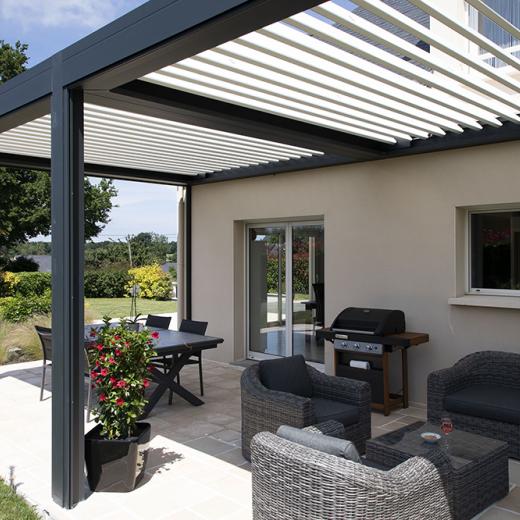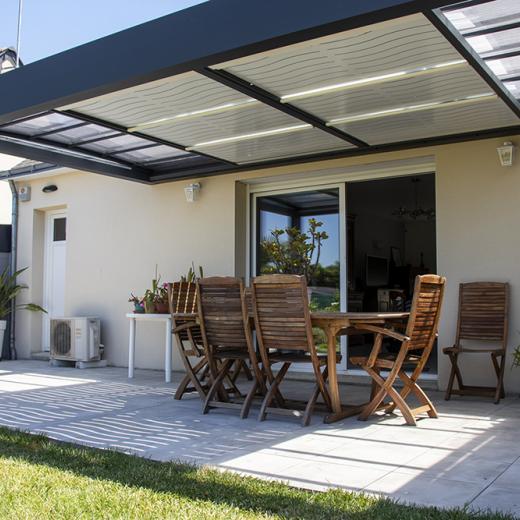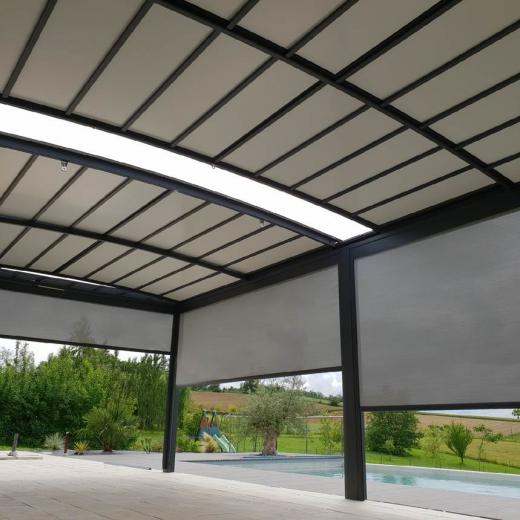 Retrouvez nos autres conseils
Aucun résultat ne correspond à votre recherche