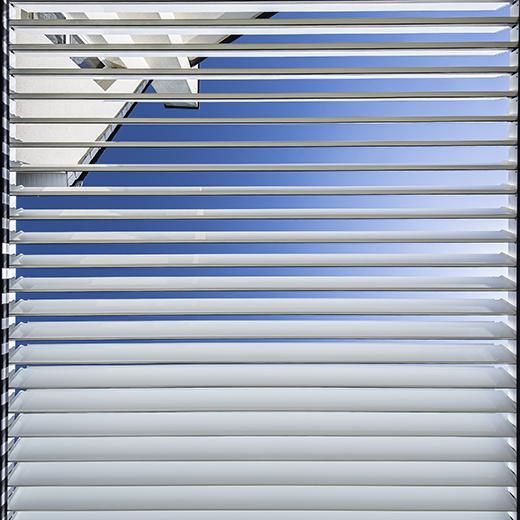 Bioclimatic pergolas and awnings share one advantage: they protect the patio from the sun. Nevertheless, these two installations also have a certain number of differences.  Here is a little help to enable you to make the right choice.
An awning: a discreet but limited solution
An awning is a piece of equipment that is directly attached to the wall of the house. Like a roller shutter, it can be unfolded to provide a shady area for users. Its main advantage is to be discreet because it can be stored away in its cassette at any time, becoming almost invisible. Price is also an advantage because they cost between €150 and €5000 depending on the type of equipment (material, motor, etc.). Despite this, awnings have a certain number of disadvantages. Their lack of durability, whether for the fabric or the opening mechanism, is often pointed out. Rain, sun and other types of weather tend to deteriorate the various components and change their colour, even more so if the fabric is still wet when folded away or when no regular maintenance is carried out.
The bioclimatic pergola: a versatile and comfortable solution
In contrast to an awning, a bioclimatic pergola possesses a system of adjustable louvres that are supported by a solid structure. Thanks to this adjustable cover, it is possible to adjust the amount of daylight on sunny days and to close the structure in case of bad weather. Very easy to use, this system enables you to spend more time outdoors and all through the year. An awning is stored away, but a bioclimatic pergola is permanent. This is also an advantage because it creates a real extension to the house. Offered in many forms and colours, this contemporary equipment brings character to your outdoor space. It is also more comfortable for daily use as it can be associated with a variety of additional equipment. Sliding glass panels, heating, misting system, sun blinds and motors are all accessories that make a bioclimatic pergola clearly more appreciable than an awning.