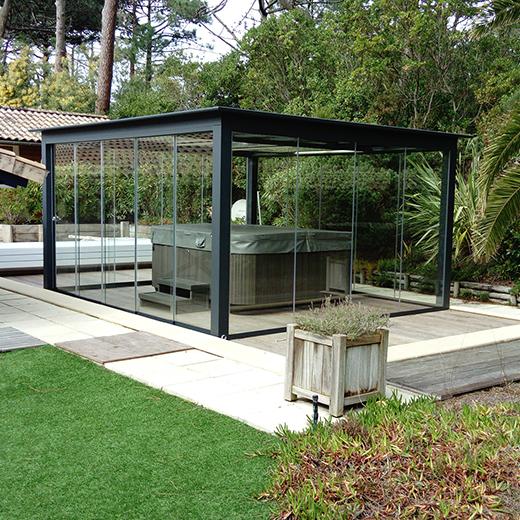 Below you will find some advice that we recommend you read to avoid an unpleasant surprise.
Administrative procedures
Not all constructions require authorisation from the town hall. Whether freestanding or wall-mounted against an existing building, removable or not, and depending on the ground coverage, authorisation may or may not be required. Generally speaking and according to the applicable legislation, which may change with time, it is necessary seek information from the town hall of your place of residence. For further information, read our article on administrative procedures.
Preparing your patio
An aluminium pergola installed by Akena teams, whether with a fixed, retractable or bioclimatic roof, requires the construction of concrete piers or a masonry patio. It all depends on the intended use of your pergola. Very often, the patio already exists, which simplifies the question. On the other hand, if the patio remains to be built, we recommend you contact a professional who will guide you for the technical standards to be respected.
Patio dimensions
Whether your patio is concrete, wood or in natural stone, it is necessary to determine the ideal size before launching the construction phase. Note that the dimensions of your patio largely depend on the available ground space in your garden. Moreover, the choice of the size also depends on your intended use of the patio (play area, exterior leisure space, etc.). To build a patio, ensure that you make no mistake about the size of the space. To enjoy comfortable circulation around the table and chairs, a minimum width of 2.5 to 3 m is necessary, i.e. 70 cm of width for the table and 80 cm on either side for the chairs and circulation. AKENA's advisers are trained to advise you on your project. They are available to study with you the most adapted response to meet your needs. Contact us! our quotes are free of charge and carry no obligation.
Retrouvez nos autres conseils
Aucun résultat ne correspond à votre recherche