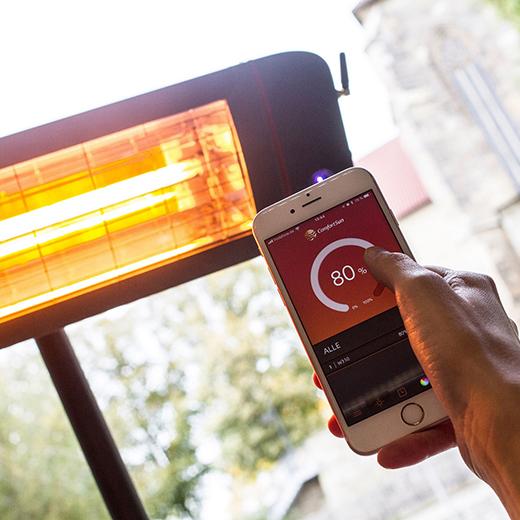 We all dream of being able to enjoy our outdoor space all year round. And it's perfectly possible, as long as you choose the right form of heating. Gas, electricity or fireplace: discover the best type of heating for your pergola.
Traditional pergola heating
Gas appliances, such as the patio heaters found on cafe terraces, are one of the most popular ways to heat a pergola. They come in different sizes to adapt to your space, desired heat output and design. Gas pergola heating however has two downsides: not only is there a risk related to the gas bottle, this type of appliance is cumbersome and difficult to move around. Electric pergola heating is an alternative. You can opt for a radiator, fan heater or even a heating grill: all of which are generally reasonably priced. However, this type of appliance requires an electric supply, which is not always possible outdoors. Also, electric heating consumes a lot of energy meaning your energy bill may quickly rise.
Alternative types of pergola heating
You can also opt for central heating. In this case, the heating appliance needs to be connected to your home's electricity network. While this solution may be more comfortable for daily use, it may require significant building work. Another solution would be to install a fireplace or wood burner. These tend to be more aesthetic and the wide variety of models means you can choose a style to suit your pergola. They also use a variety of fuel sources (wood, gas, pellets, etc.). They add character to the outdoor space, where we enjoy spending time with friends or family. However, the cost of buying a fireplace or wood burner makes them a more expensive option.